About Us
 Our Manager Tara always has some extra cuddles for our upfront guests.
Hugs are always available!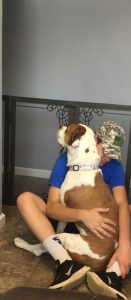 Sometimes it's hard to say goodbye….
Allyson having some cuddles
Logan loves all the munchkins on his lap 
 Tara is always there to greet everyone with a smile 
Angela is always available for hugs and kisses.
All our pups love being pampered and groomed by Marisol.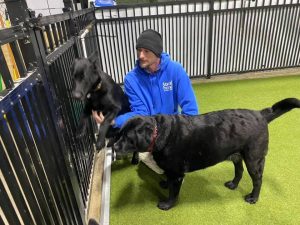 Matt works diligently on manners.
Nick is always available for belly rubs
Some of our Beautiful Pups
Santa even celebrates Chanukkah with Pluto!
#BESTSTAFFEVER
Marisol, Kristi, Tara & Allyson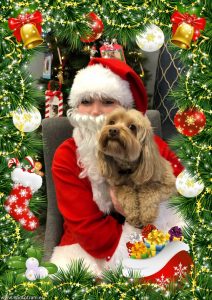 Santa comes yearly for pictures and to raise money for local shelters.
Kyle takes care of our pups in the back and he can be seen up front as well
Kristi Greets our customers with smiles and the pups with kisses!
It is our mission to enrich the lives of our clients by providing a happy, fun and safe environment. We want to provide the best Dog Care services for our community.
We at the Social Hound are proud to say that as a team, we have created an ultra clean, modern and safe place to care for your pets both in a daycare capacity as well as for overnight stays.